Ciao Amici!
Welcome to our blog. We are Rob & Kim Murgatroyd.
We've been designing our dream life for the better part of two-decades. It didn't happen all at once, but rather in stages. We went from working 12 hour days, 6-days a week in our brick-and-mortar business in Georgia to selling everything and moving our family to live our dream in Florence, Italy.
We are committed to constantly growing as individuals, as a couple and as parents. And, we pass on our tools, tips and resources though our podcast, social media and now our blog, to help you also live a life by design, instead of by default.
---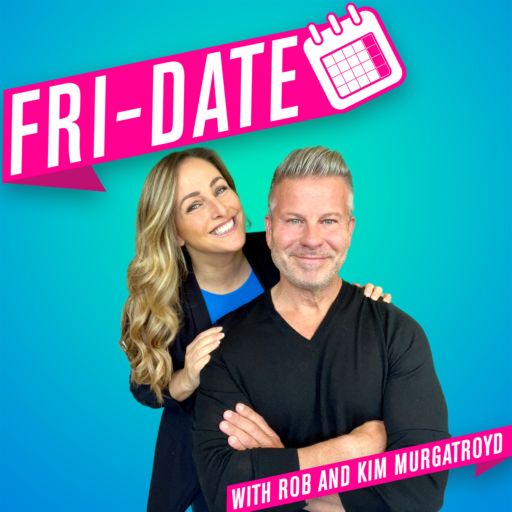 FRIDATE PODCAST
We co-host a weekly, top-rated podcast called FriDate. We discuss building your dream life, manifestation, personal development strategies we're using and of course, how to grow together through life!
You can listen for FREE on Apple, Spotify or anywhere you normally listen to podcasts.
NEW!!!!! ON THE FLY PREMIUM PODCAST
Get exclusive, premium, unedited content with our On the Fly Podcast!
FriDate: On the Fly, where we have conversations that aren't appropriate for our regular listeners. Our Patreon Ultimate Members also get text-access to us and monthly, micro-coaching Zoom calls with monthly membership.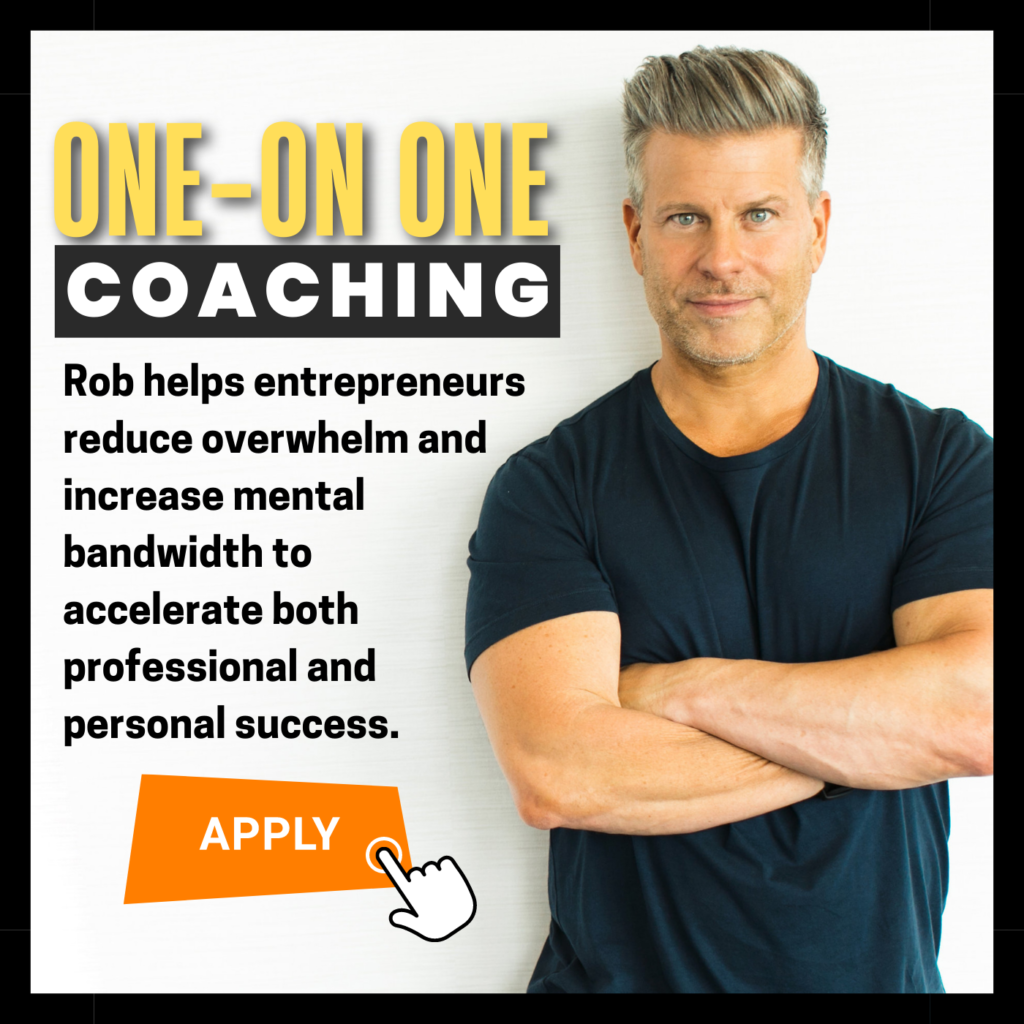 ONE-ON-ONE COACHING
If anyone is truly a LIFE coach, it's Rob. Rob helps entrepreneurs reduce overwhelm and increase mental bandwidth to accelerate both professional and personal success.
He takes only 10 personal coaching clients per year. Clients must be committed to growth, high-performers and willing to go all-in on ALL areas on LIFE, not just business. He coaches a variety of entrepreneurs that have both online and physical businesses, but also want to expand their fulfillment and quality of life (not just their bank account).
Currently he has two spots available for last quarter 2023-24.
---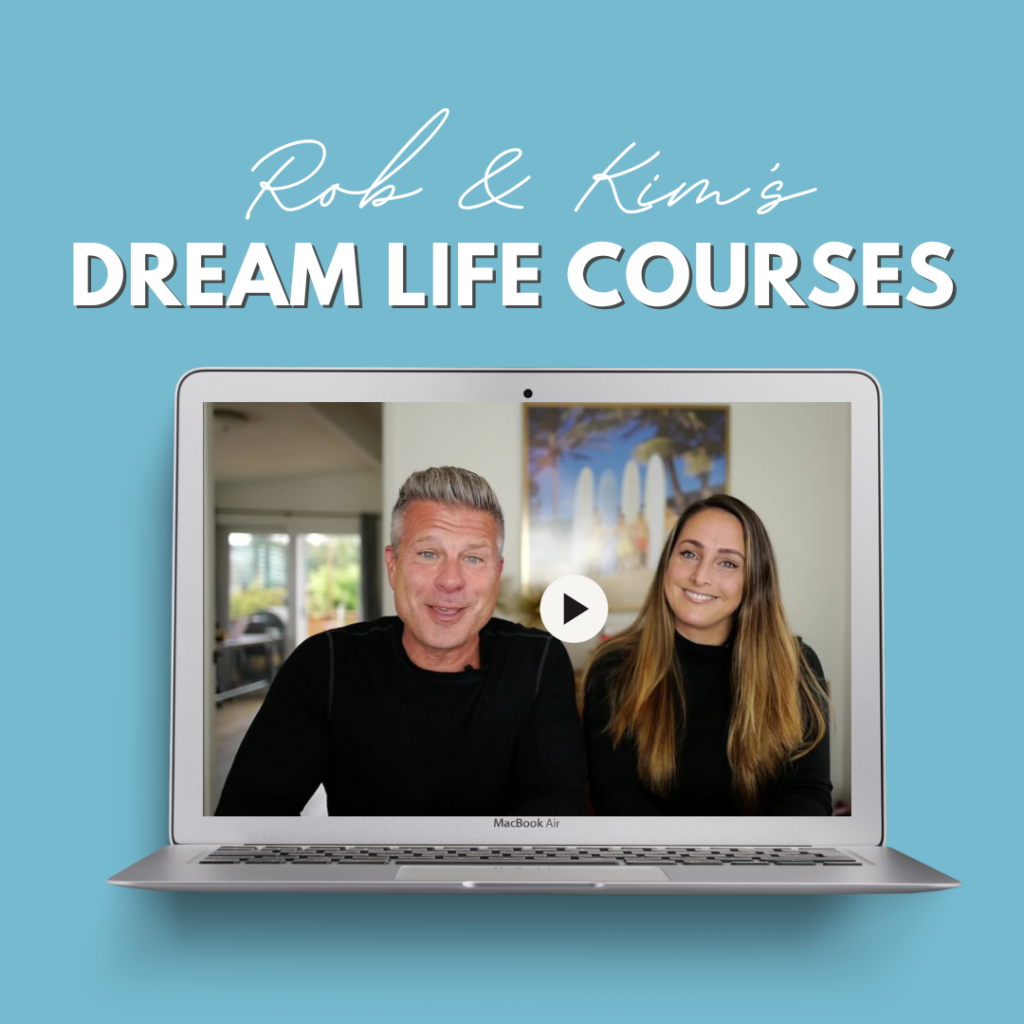 DREAM LIFE COURSES
We have created courses that inspire people follow the dream that is within their heart & soul. We want YOU to live YOUR best life!
OUR CURRENT COURSES:
THE ULTIMATE VISION COURSE:
This course will help you design the live you are meant to be living and manifest it from a DREAM to your REALITY!
THE ESSENTIAL MOVE TO ITALY COURSE SERIES:
If you dream of living La Dolce Vita, but don't know where to begin – we've got you covered!
---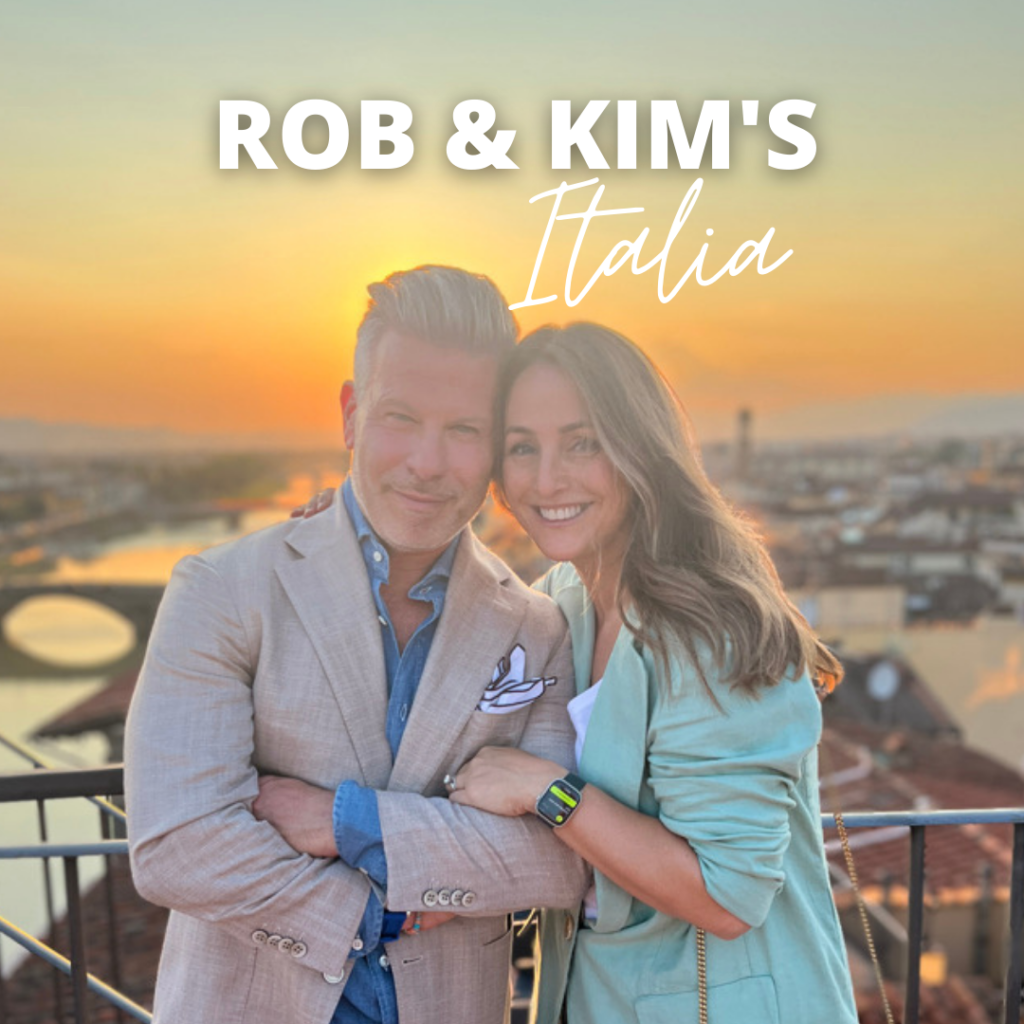 ROB & KIM'S ITALIA EXPERIENCE
Have you dreamed about a once-in-a-lifetime experience Under the Tuscan Sun style?
Join us for our NEXT Experience – Fall 2024
We'll be hosting our Rob & Kim's Italia Experience. This event is NOT a mastermind, although I'm positive you'll connect with amazing people! This will be a group trip, designed by Rob and Kim, highlighting our favorite things to do, see and eat in Florence and the surrounding Tuscan countryside!
The Fall 2024 Early Bird Special & trip details will be announced soon – but only to our email list!
---
WEEKLY EMAIL
Lastly, ever week we publish The Murgatroyd Mash Up a free, weekly email with tools, strategies, books and resources to help you live your dream life.
Below, get on our list for the weekly email AND get the morning questions we've been doing for almost two-decades that keep us connected, in gratitude and growing together.
---